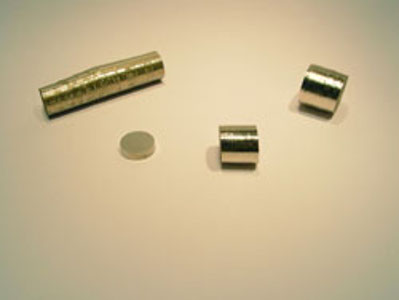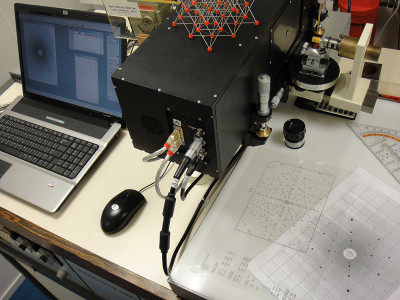 Surface Preparation Laboratory select the best crystal rod by using two state of the art Laue X – ray CCD cameras.
Cut to specific orientation and shape by spark erosion or diamond wire cutting depending on the material.
Chemically etch the metal single crystals so the starting surface is absolutely pure.
Mechanically polish the crystals to get a perfect Laue image of the undistorted lattice prior to alignment.
Orient single crystal surfaces to the agreed customer specifications.
Alignment ~ 0.1 degree during polishing. This is checked and double checked throughout the polishing process.
Mechanically lap and polish surfaces with a finish and flatness to customer's specifications (final polishing step ≤ 0.05 µm).
Assess the quality of the polished surface after the final polishing step using both optical and X-ray methods.